Have you been trying to access Jarvee, the social media growth tool, only to realize that their website is down and not working?! And you wonder whether this is a permanent issue or a temporary one?
On their website, they introduced themselves as an Instagram growth service and an automation company for various social media platforms. So you might wonder, is Jarvee legit?! Well, it's clear that there is an association between the use of the word 'automation' and the use of bots. However, a significant number of people were still using this platform.
In this blog, we will investigate Jarvee reviews to determine what caused this automated software to stop functioning. Additionally, we will show you the finest Jarvee alternative, AiGrow, that will work for your specific needs.
So, let's get started with studying this service!
What Is Jarvee
You can use Jarvee, a social media automation tool, to allegedly boost your presence on several social media platforms. This service offers you automation plans on Instagram, Facebook, Twitter, Pinterest, LinkedIn, YouTube, Quora, Tumblr, and Reddit.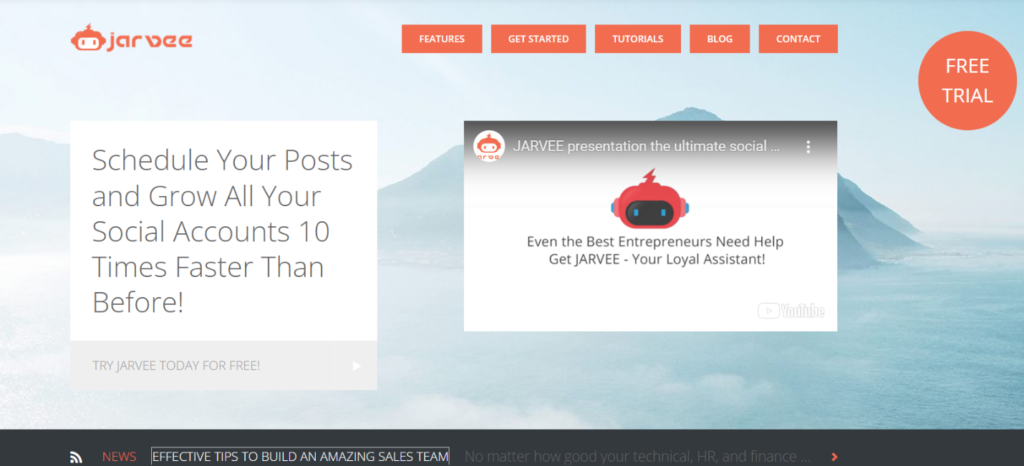 This program allows you to automate your activities on multiple social media networks simultaneously. However, it would be best to be cautious about using these tools for your professional use of social media because they may hurt your reputation and disrupt your social media presence.
On their website, they claim that when using the Jarvee Instagram bot, you may reach over 100,000 new Instagram users each month. Increasing your IG followers with such a fast pace is really risky.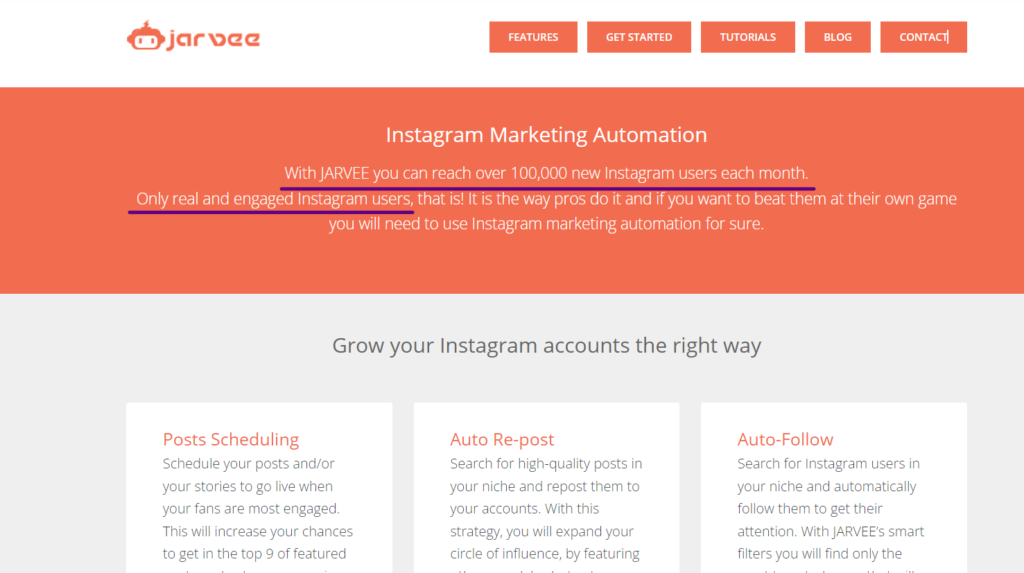 As a matter of fact, according to Instagram terms of use, people are allowed to follow or unfollow up to 200 users every day. As a result, obtaining 100,000 IG followers in a month puts you in huge danger as Instagram might ban your account for good.
Jarvee Is Permanently Closed: A Word of Caution
This automated Instagram tool used to work fine before Instagram declared war against any third-party apps or bots. But ever since Instagram has banned using any kind of automation for the platform, Jarvee has been experiencing serious issues.
And finally, as of September 20th, 2022, Jarvee has announced that they're permanently closed and no longer provide services.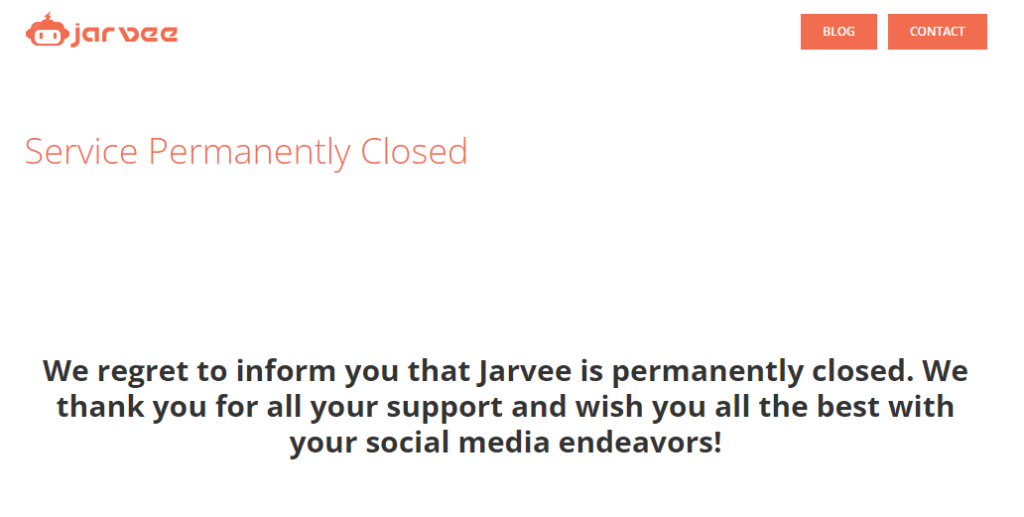 In the next sections, we will work on the features it used to offer, and customer reviews to help you understand what led to the downfall of Jarvee to make you alert towards any other tools with similar characteristics.
Then, we will introduce the best Instagram growth service you use to guarantee your growth on this platform.
So stay with us!
Jarvee Features
Jarvee used to provide a lot of options to persuade you to use this platform. They asserted that you can garner popularity on Instagram, Facebook, Twitter, and other social media platforms. In this section, we will go over the majority of its features. That way, you'll have a better understanding of Jarvee's function.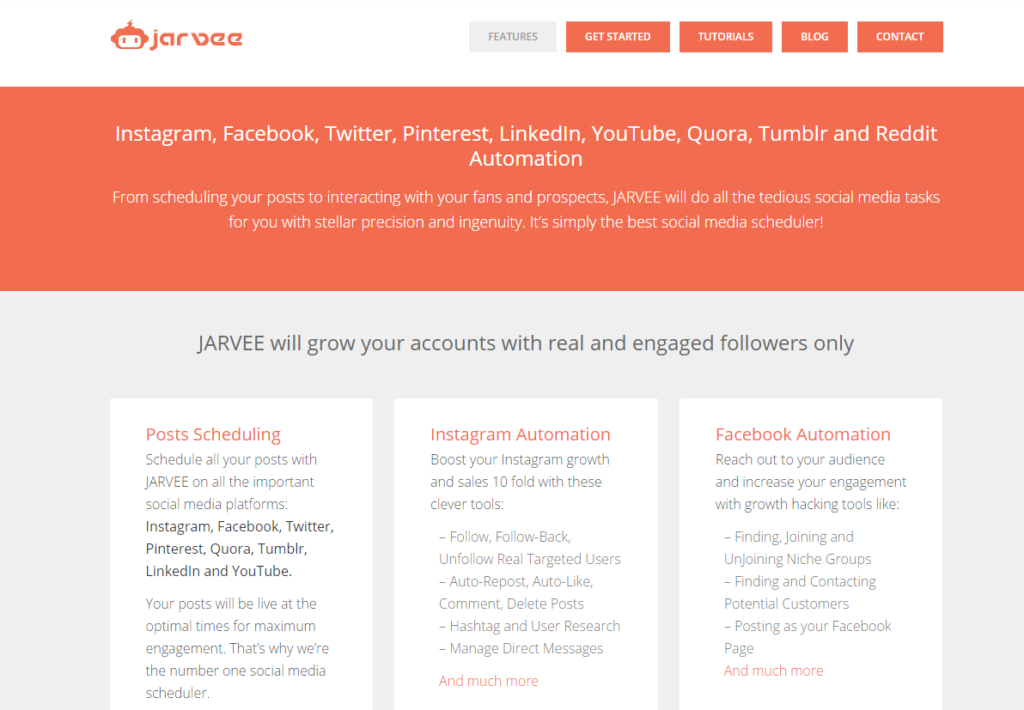 Scheduling for Social Media Posts with Jarvee
Jarvee allowed you to schedule posts and stories across all major social media sites such as Instagram, Facebook, Twitter, Pinterest, Quora, Tumblr, LinkedIn, and YouTube. It sent posts & stories out when your audience was most interested.
They claimed that this feature would enhance your organic reach and your chances of being included in the top nine posts. However, based on Jarvee reviews, this worked fine initially but later stopped working.
Additionally, posting on various social media platforms is not achievable unless you use destructive bots.
Jarvee's Instagram Automation
Jarvee claimed to provide features that could increase your Instagram followers and turn your followers into customers. However, there is some dispute about the effectiveness of these tools. The following are some of them:
#1 Follow, Follow-Back, Unfollow Targeted Users
You could search for Instagram users who were active in your field using the Jarvee Instagram bot system and then automatically follow those individuals to grab their attention. Targeting specific groups of people is a powerful method for drawing in the kind of customers you want if it actually works!
#2 Auto-Repost, Auto-Like, Auto-Comment, and Delete Posts
You could use the Jarvee bot to remove old images from your account that did not receive adequate engagement and keep only your highest-rated posts. Your Instagram account would benefit tremendously from Instagram marketing automation if it was carried out in the correct manner, such as by removing posts that are not doing well.
But, Instagram would soon be able to detect suspicious activity such as auto-liking, reposting, and commenting using bots. So choose your platform carefully. With AiGrow, you can grow your Instagram account with confidence.
#3 Hashtag and User Research
Using this bot, you could find allegedly relevant hashtags and users for your niche to include and engage with your posts. Additionally, you could combine this with the Dynamic Hashtags function to automatically circle your hashtags and expand your reach.
#4 Manage Comments and Direct Messages
A single click on Jarvee's button let you see and answer all of your comments from all of your accounts. You could also tag specific commenters in your replies. They claimed that you'd save a lot of time if you just did this.
You could also send group direct messages using this bot. This could come in handy, especially for those who are doing business on Instagram. However, the use of Instagram bots has the potential to damage your brand and get your Instagram account blocked if it exceeds the limitations.
If you wish to do Instagram DM marketing to increase your leads and revenues, we suggest you use DMpro, a safer, feature-rich Instagram DM tool that allows you to do much more with your IG DMs in comparison to Jarvee in 2022.
This includes sending mass DMs on Instagram to reach potential followers and customers, sending customized messages, pre-setting texts for auto-replies, and sending automated DMs on Instagram risk-free.
Also, by using DMpro, you can connect your DM to your email and read your messages from your email inbox without leaving the read receipt! So, if you wish to DM like a pro, sign up on DMpro!
#5 Jarvee Spin Syntax
SpinSyntax was a tool for customizing all of your messages and posts. Spin Syntax could be used to publish posts. This function was supposed to save you a lot of time while also making you look more genuine. There isn't much information available about its function, but users have reported that it stopped functioning after a while.
Other Instagram tools on the Jarvee bot included the ability to contact potential customers, block followers, and save posts automatically. All of these features operated with bots, and the platform had a lot of negative feedback. So, no wonder why it got shut down.
However, if you want a reliable, human-based service, we recommend AiGrow, which is the greatest all-around Instagram growth tool.
Facebook Automation with Jarvee
Facebook is another social networking site with high potential for your brand's growth. Jarvee had a lot of Facebook features to help you automate all of your tasks. Jarvee Facebook automation had features similar to its tools for Instagram to help you keep in touch with your fans from one spot.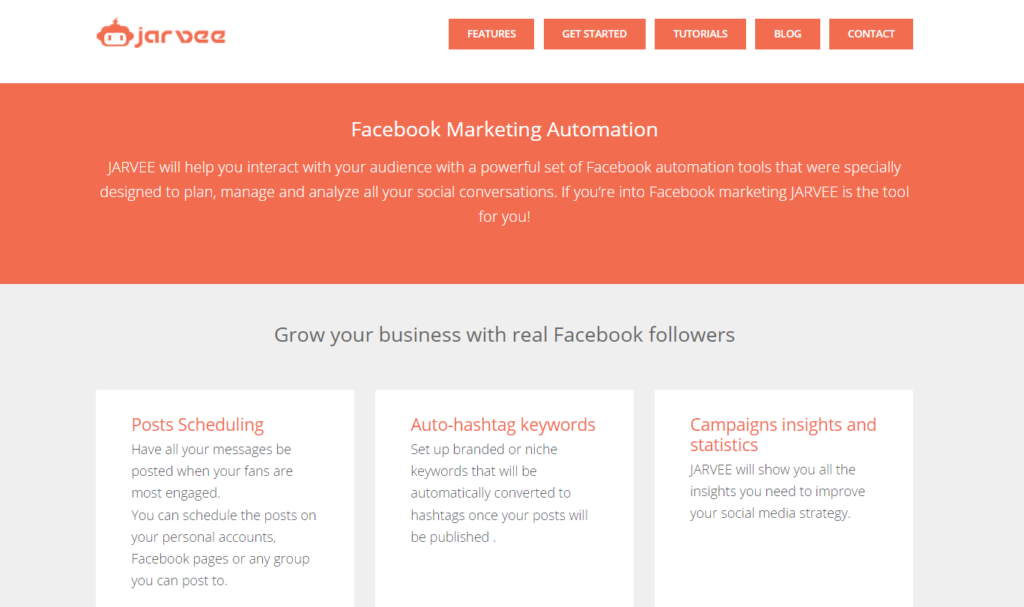 In addition to Jarvee's Instagram features, you can use Facebook marketing strategies. For example, you can employ Jarvee's group finder to extract target groups based on keywords for your Facebook. Also, you can use Page Finder to identify other pages in your industry and track your competition.
This service for Facebook included features such as campaign analytics and statistics, scheduling posts from RSS feeds, and a birthday tool. But do you think they're all effective? I don't believe bots are capable of doing these properly!
Jarvee Twitter Automation
Another aspect of this bot that attracted users was Jarvee Twitter automation. It could be easier to use bots for this social networking platform than for Instagram. They claimed that you could use Jarvee to gain more Twitter followers and likes.
Some dedicated features for Twitter included auto retweets, automatic favorites to find amazing tweets, and auto-send canned replies. However, you had to brush up on Twitter's limits, as well as your target keywords, competitors, and hashtags before using it.
Jarvee Youtube Automation
Jarvee provided features for YouTube, such as a full browser experience, auto-watch videos, and commenting on video content. However, keep in mind that YouTube has strict rules regarding the use of bots and automation as well.
For example, you are not permitted to use any automated means to access the service, such as robots, botnets, or scrapers. More information regarding YouTube limitations can be found here. So, automation for YouTube did not appear to be that useful.
Jarvee Other Tools
Pinterest, LinkedIn, and Tumblr were also supported by this service. But there was no Jarvee TikTok service. All of these features, such as RSS content import, Spin Syntax publishing, powerful scraping tools for discovering fresh content, and growth analytics and statistics for numerous social networking platforms, demanded a huge support team.
Unfortunately, there were numerous negative comments about the support team and their behavior toward consumers. In Jarvee's review section, we'll take a deeper look at it.
Why Does Jarvee Recommend Using a Proxy
Jarvee recommended that their customers utilize proxies with their services. Jarvee's smart proxy features were proof of this. But why was it necessary to take advantage of their features by utilizing an additional level of privacy? This could indicate that their characteristics were in clear violation of the terms.
Bear in mind that even though you used a Jarvee proxy, your actions would not remain anonymous and some social media platforms could still detect your activity. Therefore, data center proxies were to be avoided.
For additional privacy and protection, they recommended running each Instagram account through its own HTTP proxy. This was not ideal either. There are plenty of other businesses that don't require this.
So why not try AiGrow, which does not require you to use a proxy? This useful service is always there to help you achieve your goals.
Jarvee Pricing and Packages
Jarvee had three different pricing packages. A 5-day free trial was included with all packages. The starter package costed $29.95 per month, which was higher than competing platforms.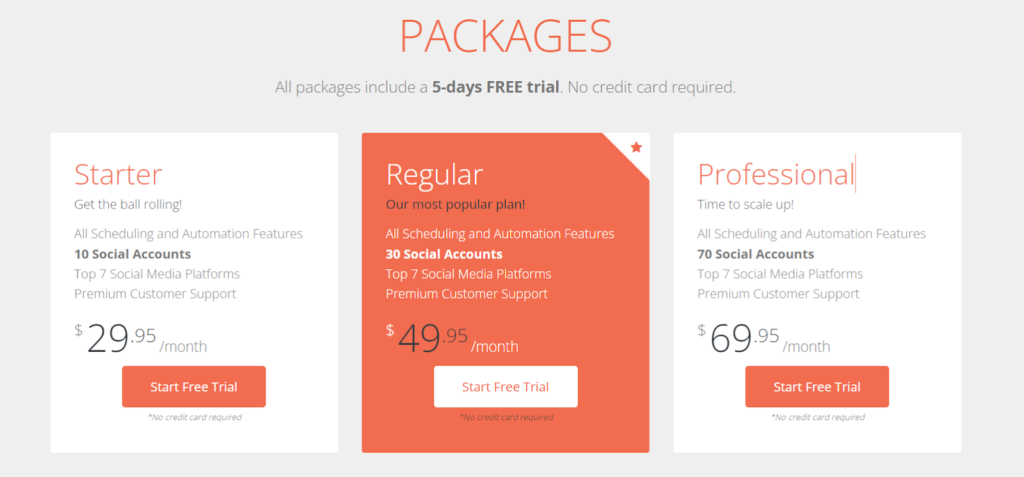 More features were included in the regular package, which cost $49.95. You could add up to 30 social media profiles instead of the previous limit of 10. Their professional package, which cost $69.95, allowed you to connect to up to 70 social profiles.
The fact is that the number of accounts you could add was the only difference seen between bundles. By looking into this, you may see that many of the things they offered were likely to be ineffective and designed to deceive buyers.
AiGrow, on the other hand, has clear information prominently posted on all of its packagings.
How to Start Working with Jarvee
As mentioned earlier, this service no longer provides services for customers. But back then, Jarvee could be reached through their website, jarvee.com. You could choose and pay for a plan that met your needs. This service provided a free trial version during which you could install software on your PC before paying for it.
If you ask, 'How does Jarvee work?' We should say, after purchasing Jarvee, you were given a dashboard. After logging in to the Jarvee dashboard, to set up an account, you could select the Social Accounts option and enter your information.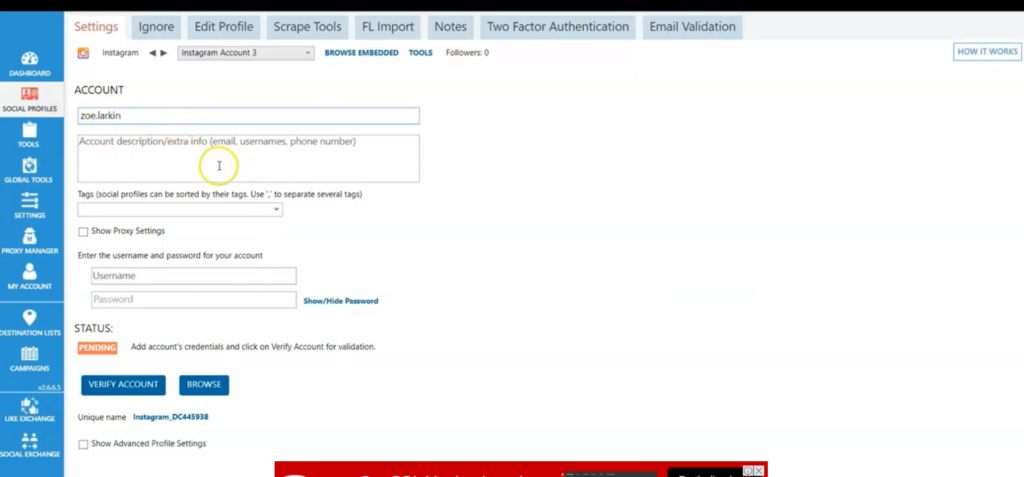 To utilize other modules or services, get technical support, and participate in blogs and forums, you had to register an account on the Jarvee site. For subscription services and other notifications, registration required a valid e-mail address as well as payment information.
However, requesting information such as names, dates of birth, emails, physical addresses, credit card numbers, and other payment details was suspicious.
If you're wondering, 'How to Install Jarvee?' We should mention that Jarvee had a free trial period. To use it, you could go to Jarvee's free trial and download and install it on your computer.
Of course, you can no longer do so since the app is not available anymore.
Jarvee Pros and Cons
To assist you in understanding the reasons why Jarvee's automated service got shut down and whether it was any good when it was still available, I've compiled all of the benefits and drawbacks below.
Jarvee Pros
Unlimited accounts (in the professional package)
Multipurpose functions
Support various social media.
Jarvee Cons
Complex dashboard design
Bad support team
The Instagram algorithm does not favor bots and Jarvee login was troublesome when it came to using it for Instagram
It didn't deliver real followers
Jarvee doesn't work on browser and you needed to download bulky apps to be able to use it
Not efficient for a single-account user
It was complicated to set up
Jarvee only worked on Windows 7 and higher
It didn't function well on Mac OS or Linux
Unclear features on packages
Unclear office information on their site
Jarvee Reviews
To get you one step closer to making up your mind and see for yourself that using any automated software such as this one has nothing but destruction for your Instagram account, we've gathered a number of customer reviews for you.
Read the following sections to see the truth behind all those claims.
Jarvee for Instagram: Trustpilot Score
Let us see what score this automated software had achieved on Trustpilot. As you see in the screenshot below, the aforementioned tool had scored 4.2 out of only 34 reviews on this website.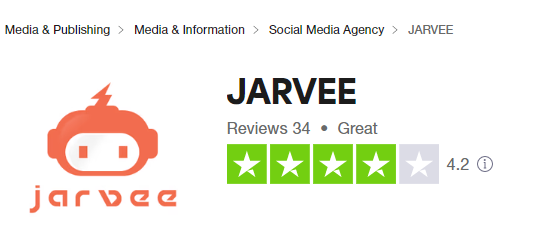 These numbers are a bit suspicious for two reasons. First, Jarvee had been around since October 2014. If their claims of helping thousands of people running their business on Instagram were valid, then how come they only had 34 reviews on Trustpilot?
Secondly, it is common sense these days that Instagram takes serious action against accounts that use automated third-party apps and prevent them from functioning.
Moreover, if you read real reviews of this app on various websites, you'd question the authenticity of the handful of positive reviews on Trustpilot. So, we doubt if this score is real at all.
Jarvee Reviews on Trustpilot
Jarvee reviews show that connecting to the service becomes impossible after a while. Users said this platform worked well at first, but it no longer does. This demonstrates that they only seek to trick individuals into buying their services and then abandoning them.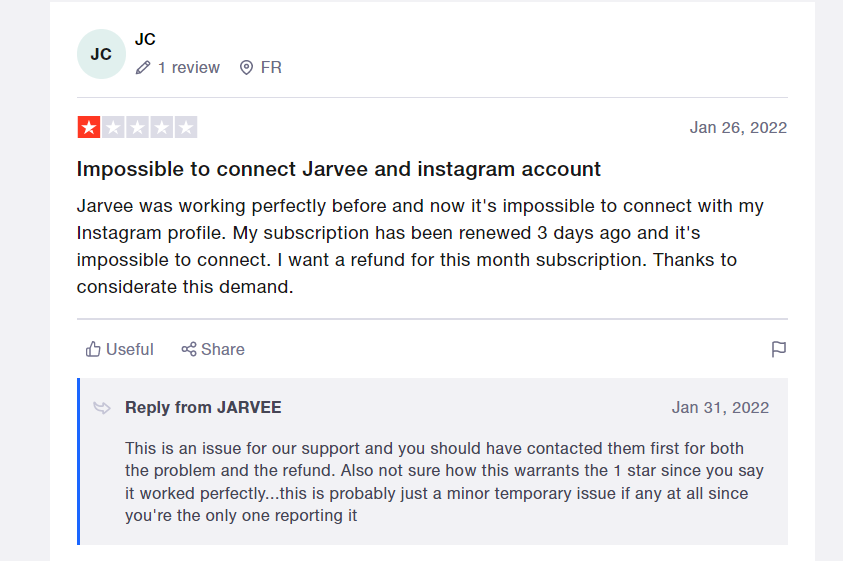 According to another Jarvee review, Instagram has blocked some users after using this bot. This is really damaging to your brand; avoid employing such a tool!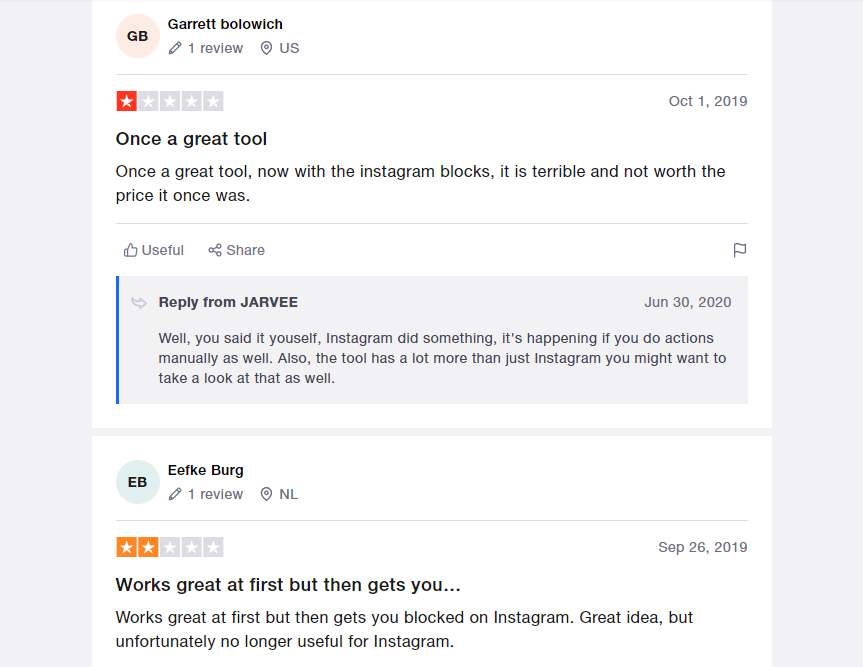 Here's yet another one that indicates when a user tries to call customer support, they don't actually try to fix anything; instead, they just give them question after question, all of which are the same questions written differently. It demonstrates that they use bots even to respond to clients!
If you take a look at the first Jarvee review above left by Garrett and the response the customer support team has given to him, you'll see that they try to blame Instagram for their faulty services!
Even if we give them the benefit of the doubt and take their words as truth, it only proves the fact that their software is not well-developed enough to handle upcoming challenges.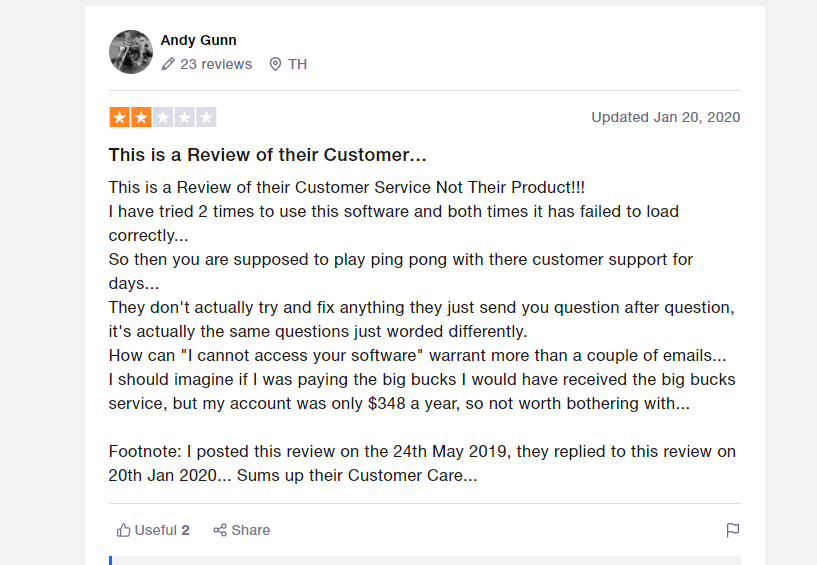 As you can see, using an automation tool is quite risky, with the possibility of getting banned by Instagram, poor support, and a variety of other issues. As we already discussed, there are numerous alternatives:
as well as a variety of other social media tools and solutions that you can find by conducting a search on our website.
Jarvee Reddit Reviews
The comments left on Reddit regarding this automated bot showcase huge bewilderment on behalf of users. Users around the world are on second thoughts about whether to use Jarvee in 2022 or not.
But here, we have selected a few comments to show you what those who have tried the tool have gone through.

As you can see, this Jarvee Reddit reviews asset that using this bot will result in your account getting banned by Instagram. In his comment, this customer stated that 'some' of the accounts are growing while others are being banned constantly.

Yet, in another comment, he admits that the ones that are growing are actually growing by posting which has nothing to do with this software. Moreover, features of this IG tool such as follows or likes are no longer functioning.
So far, we've mostly been talking about Jarvee for Instagram. But how about other social media platforms? Does it work on them?
The picture below is one instance of the many reviews complaining about Jarvee on Twitter.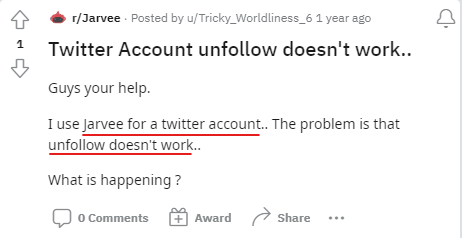 As you see, this customer has purchased the tool for his Twitter account, but the problem is that it doesn't work. In his Jarvee Reddit review, he's asking for help from others and stating that the unfollow feature doesn't function.
The Best Jarvee Alternative; AiGrow
When it comes to an Instagram growth tool, I only have one recommendation: AiGrow. It has a robust set of features and a support staff that includes Instagram experts and is available around the clock.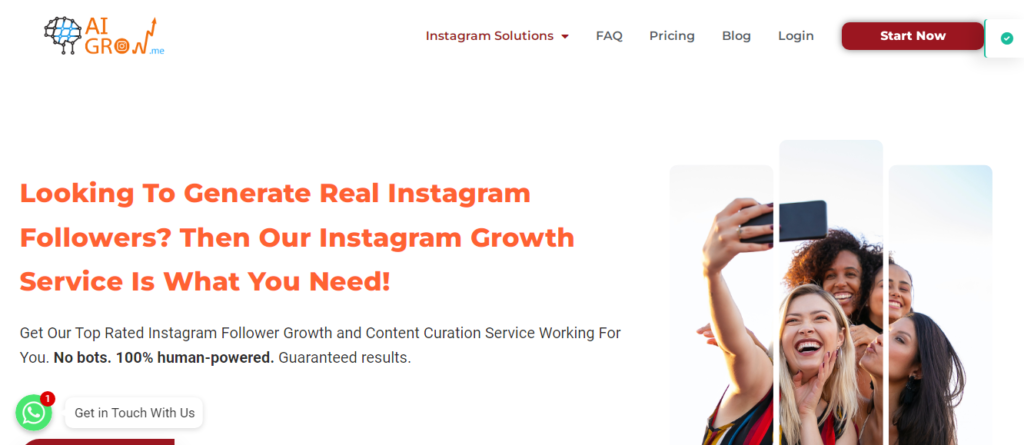 AiGrow is an Instagram growth tool that has all of Jarvee's capabilities plus a link in your bio tool, a giveaway picker tool, and clear instructions on their website.
Although AiGrow uses automation and advanced AI-powered engines for features like the scheduler and finding potential followers, the entire process is managed by human force which eliminates any risk for your IG account. In other words, AiGrow only gets accurate data from AI tech and then leaves the entire growth process to a dedicated account manager.
Here's our comprehensive AiGrow review if you're interested.
The following is a list of some of AiGrow's best features.
AiGrow Features
Both AiGrow and Jarvee offer tools such as following and unfollowing specific users; posting and reposting automatically, as well as hashtags, user research, and direct messages.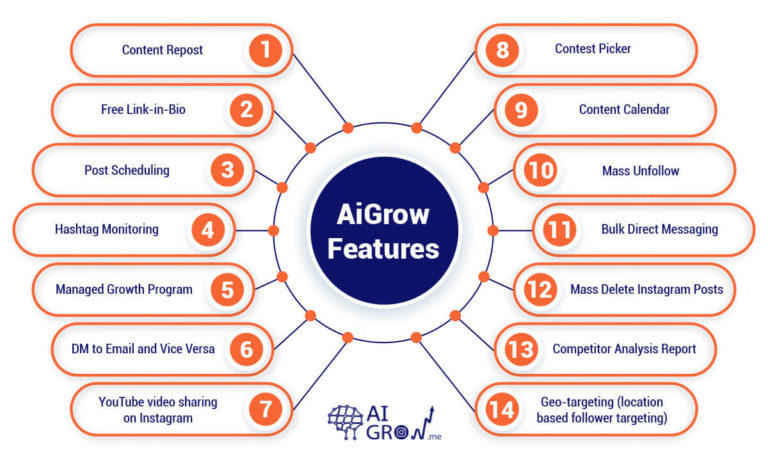 There are specific AiGrow characteristics that not only Jarvee lacks, but also you won't find in other Instagram growth tools. They are as follows:
Manage Your Instagram Account Completely
AiGrow's growing tool is unlike anything you'll find on other platforms. There are a lot of Instagram growth solutions out there, but AiGrow is the only one that gives real staff to manage your IG account.
These specialists are well-versed in the Instagram algorithm and are aware that accounts that use automation for liking, commenting, or following will be banned. That's why they're not going to delegate those tasks to a bot!
AiGrow Giveaway Picker
This feature is provided by AiGrow as an additional tool to the others. It's one of the best tools to choose the winners. You can paste the link to your giveaway under the 'Giveaway Picker' page. Then you can choose the number of winners, the rules for the giveaway, and the deadline.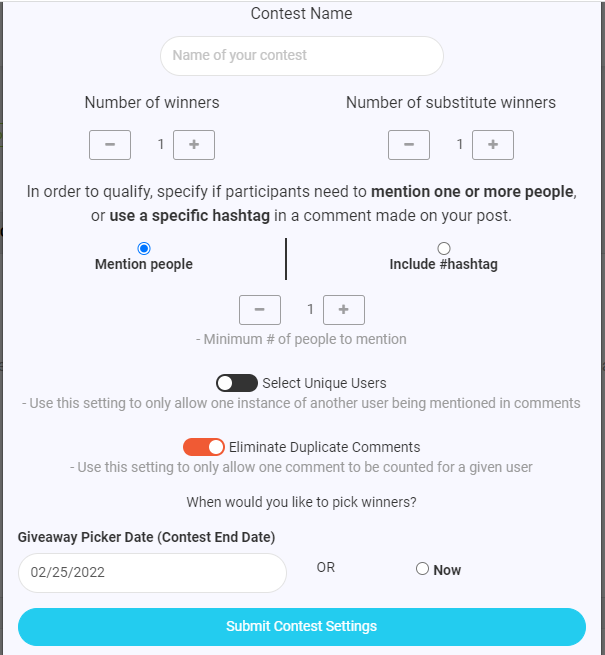 In addition, this platform has another contest picker. This giveaway picker can be found in the scheduler tab. This second contest picker allows you to schedule your contests, set your rules, and compose a message for all of the winners.
All in One Bio-link
An Instagram bio-link feature on AiGrow's dashboard allows you to include a variety of backlinks in your posts and stories as well as in your bio. When it comes to increasing traffic to your website or making sales, it's an efficient tool. Many Instagram users have been able to share links using this tool so far.
The unique features of AiGrow don't stop there; they also include:
YouTube video sharing on Instagram,
Mass unfollowing on Instagram,
Mass deleting Instagram posts,
Content reposting,
Hashtag monitoring,
DM to email and vice versa,
Content calendar,
Bulk direct massaging,
Competitor analysis report,
Smart targeting,
Start utilizing AiGrow right away to avoid wasting time.
Jarvee VS. Aigrow
With AiGrow, everything is made crystal clear. Information on the company's location may be found on its website. Their headquarters are in Yorkville, and they provide round-the-clock customer service.
You are also less likely to get banned because AiGrow uses organic growth tactics for your Instagram. Jarvee does not have giveaway contests, a link in the bio tool, or many other amazing features that AiGrow has.
Another thing you'll notice is that AiGrow offers a variety of bundles. The distinction between packages and the features you will have access to is detailed. Jarvee did not mention any details regarding the packages, which makes it suspicious.
In the table below, you can see the differences between these two services:
| | | |
| --- | --- | --- |
| Features | Jarvee | AiGrow |
| AI-powered technology | ✅ | ✅ |
| Organic growth method. No bots, spam, or fake followers | ❌ | ✅ |
| Hashtag generator tool | ✅ | ✅ |
| Advanced filtering & targeting options | ✅ | ✅ |
| Instagram analytics & social monitoring tools | ❌ | ✅ |
| Managed growth plans | ❌ | ✅ |
| Support in developing your Instagram content strategy | ✅ | ✅ |
| An experienced account manager will take care of your Instagram account (Manual Growth) | ❌ | ✅ |
| 24/7 Support | ❌ | ✅ |
| No password required | ✅ | ✅ |
| Viewing Insta stories | ✅ | ✅ |
| The number of followers and success guaranteed | ❌ | ✅ |
| Content design template (feed/stories) | ❌ | ✅ |
| Scheduling Tool | ✅ | ✅ |
| Multiple links in bio | ❌ | ✅ |
| Instagram post deleter tool | ✅ | ✅ |
| Instagram Mass unfollow tool | ✅ | ✅ |
| Mass DM marketing | ❌ | ✅ |
| Giveaway & contest picker | ❌ | ✅ |
| Fast delivery of services | ✅ | ✅ |
| Safety | ❌ | ✅ |
| Trustpilot Score | 4.2 | 4.5 |
Jarvee vs AiGrow
Jarvee FAQs
There could be quite a few inquiries concerning the Jarvee bot. In this part of the article, I tried to collect all of the questions that you might have regarding this service when it was still accessible.
1. Is Jarvee Legit?
We couldn't find any evidence that the Jarvee bot is genuine. The method of payment looks secure. However, it is questionable whether they would produce a service that is completely compatible with their claims.
2. Is Jarvee Safe?
A safe service shouldn't ask for privacy information. Jarvee.com is owned by ABC E-Commerce Services, and when you use it, you must agree to its terms and conditions and provide your personal information. If you disagree, do not install or access the software, or otherwise, show your dissatisfaction by not using it any longer.
3. Does Jarvee Work in 2022?
Unfortunately, no. Since Instagram has declared that they don't allow any bots or automation systems, all the accounts that use such services are being permanently blocked.
Furthermore, Instagram's algorithm is updating and getting smarter day by day. These changes have made it impossible for such bots to connect to IG accounts, let alone have any activities at all.
All of this led them to shut down their website. So, Jarvee doesn't work in 2022 anymore. Their website is down for good.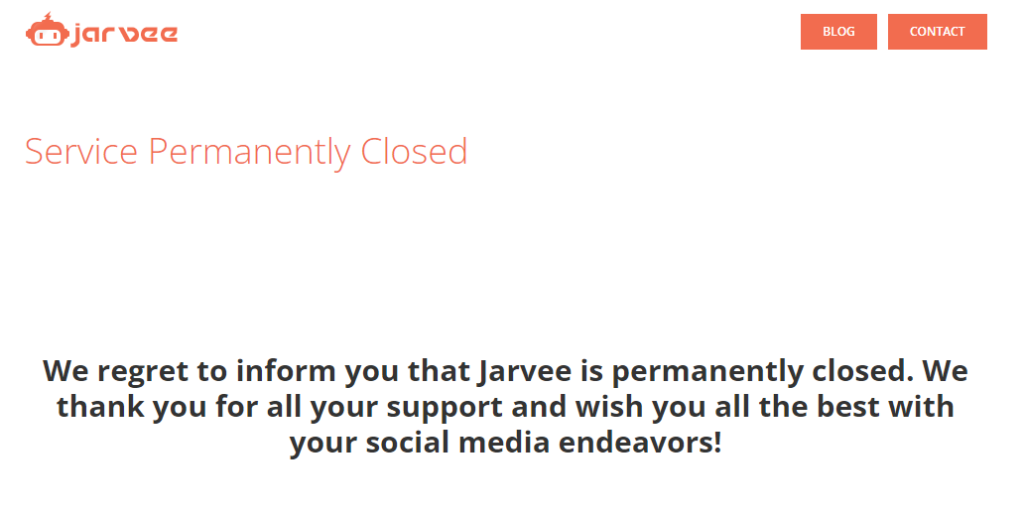 4. What is Scraping or Spin Syntax?
In web scraping, a website's content is collected. A more user-friendly format is created after the data is collected and exported, in a spreadsheet or a web service. Although web scraping can be done manually, automated methods or web crawlers are usually used for scraping web data because they are less expensive and operate faster.
Spin Syntax refers to the process of transforming a piece of material, such as a phrase or sentence, into something that may be used several times by particular software programs like POF Auto Message Sender or Sentence Blender Spinner.
5. Can I use Jarvee on Mac?
Apparently, Jarvee for Mac is not available, as mentioned on their website. This application can only be used on a PC running Windows; it cannot be installed on Mac. As a result, Linux and Mac OS users can set up Jarvee on a virtual machine or a virtual private server (VPS) running Windows.
6. Where Can I Find Jarvee Coupons?
Coupons for social media growth tools can be found by searching the internet. For example, greenpromocode.com and couponsplusdeals.com, are two places where you can find a Jarvee coupon.
7. Jarvee VS. Followliker VS. Aigrow
The Followeliker service, in contrast to Jarvee, has a lower Trustpilot score. Followliker has received more negative feedback than Jarvee. However, if you want a more satisfactory service, we recommend AiGrow, which has a higher score than these two services. The score of 4.5 is excellent.
Conclusion
Using an automation tool has nothing, but drawbacks. If you don't use a platform that knows when to utilize a bot and when not to, your account will be endangered. Therefore, services such as Jarvee are not viable options for your IG growth. That's why Jarvee is permanently closed now.
AiGrow, on the other hand, is capable of doing it correctly. The fundamental distinction between AiGrow and other similar services on the market is this mix of human expertise with artificial intelligence. It results in safe and rapid growth that is solely focused on attracting genuine and engaged followers.
So, sign up on AiGrow instantly to guarantee your growth on Instagram!